About us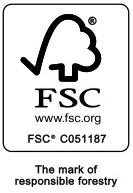 Wood is one of the oldest materials man ever started to use. Even my forefathers were able to craft its qualities into useful wooden items with their skilful hands. Already in 1492 they were given the imperial permission for commerce with homemade wooden products, the so called "suha roba".
Knowledge and continuous improvement of wooden products, passed from generation to generation, are responsible for the formation of our family company Kljun International d.o.o.
Tradition, quality, resourcefulness, reliability, and competitiveness are only a few virtues of our company, which have contributed to our presence in the market even with the today's flood of other artificial materials.